Our Vision

Education is the magnification of perfection of the talent in a child. Real Education is that which makes a child perfect human being."Keep the above in mind as basis of education. Mahavir Bal Mandir has taken upon itself the honoures commitment of vitally changing our Educational system i.e.,
Our Future

It is beneath the effervescence of its campus that student of Mahavir Bal Mandir School find the well springs of professional attitude and vigour, which distinguish it that from other school. Students develop their own abilities and talents and discover their teaming potential to fullest which is reached in an introgative and competetive atmosphere , created by excellent facilities and exposure and guidance provided by a highly qualified and dedicated faculty.
SCHOOL TIMING

(ENGLISH MEDIUM)

IX to XII

7.30 to 12.00

NURSERY to VIII

12.00 to 4.30 pm

(HINDI MEDIUM)

VI to XII

7.30 to 12.00

NURSERY to V

12.00 to 4.30 pm

Note : Timings are subjected to change
Welcome To Mahavir Bal Mandir Higher Secondary School

Mahavir Bal Mandir is unique for many reasons , sprawling pollution free campus with modern amenitiea and follow M.P. Board pattern. The Mahavir Bal Mandir was established in the year 1964.It is a co-education English/Hindi medium Higher Secondery School having Science, Maths,Bio,Commerce streams with computer education facility. It is situated in the mid center of the city in a quiet & safe atmosphere. A three stories building in a large area which has big, ventilated ,lightly classrooms & many more facilities.

e-class rooms are prepared by famous IT company NIIT where the complete , right & easy education given by Laptop,Projectors, White Screen boards to the students of Maths , Science , Biology etc.

Student of Science(Maths & Biology), commerce(commerce & computer)are aquiring modern education by expirienced & trained teachers.

This school is Recognied by fedration of Jain Education Institute,Pune. Student have developed their field by new method & programmes.

Student are securing higher marks in board examination of secondary and senior secondary in science & commerce field.
Download Mahavir Bal Mandir Mobile Application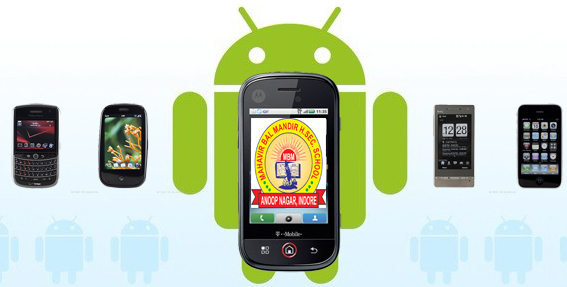 Now you can get all updated information of MAHAVIR BAL MANDIR HIGHER SECONDAY SCHOOL on your android mobile also with following detail:
Admission Procedure
Subjects Offered Information
School Timing & Rules
Teaching Staff
Students Activities
You can send enquiry through email/sms
Updated Photo Gallery
NIIT e-Guru information
& You will find many more options.



Director Message

I am proud to say that in Mahavir Bal Mandir School we have created one such oasis where our students' along with the three R's (Reading, Writing and Arithmetic) are also taught the 4 T's of Trust, Truth, Tolerance and Tenacity. They are taught to respect and obey their elders, care for those younger to them and show fortitude and self control towards their peers. In addition to the above they are educated, groomed and prepared to face the challenges of life in the 21st century. Through workshops and counselling sessions our students are taught how to maintain their emotional, physical and mental balance in the face of all adversities.In the formidable task of bringing up our youngsters today, the parents and school need to synchronize and work together towards a better future and a better tomorrow.

(S.L.Gandhi),Director
"We have stepped into a world where the horizons are unlimited. We, at Mahavir Bal Mandir School, believe that discipline is a must, but should be enforced by the hand in a velvet glove. Our students are motivated and encouraged to develop their overall personality but at the same time, they are taught to remain focused on their goals. They are made to set high goals and work towards achieving them.Let us together make an endeavour to develop and groom our children into mature individual of whom we can be proud and who will forge ahead with their heads held high."

(Usha Tiwari),PRINCIPAL